Are You Ready to PAAAAARRTAAY?!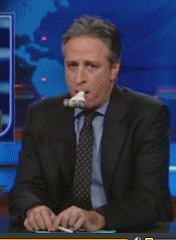 'Tis the season of giving, and nothing says 'I love you' more than labouring away for a day for no money whatsoever. It's a little like forced labour, but for those willing to volunteer!
As I'm sure you are all aware, lots of hard work and planning goes into running a karting championship for an entire year. Whilst we are given more than enough help from those wonderful, smiley chaps at the circuit, the start of the year gives us a little more to do to ensure everything is ready for the upcoming season.
If you feel you can donate some of your time, the work party is on the 25th January, at the circuit, it will constitute some smaller jobs such as re-numbering grid positions, general tidy up of the club buildings etc. There is no commitment, so please feel free to come and go as you wish. If you do want to come, please feel free to give the circuit a bell though to make sure there is still something to do and/or its not cancelled due to the weather.